Monitoring, Mapping, and Measuring for Construction/Engineering
SkyClimber Drones can help to keep your offsite Project Managers, Partners, and Investors informed of the latest progress at your job site. Using our drones, we can provide a cost-effective and rapidly deployable solution that will provide an incredible level of accuracy and detail, all while reducing risks to safety. Get in touch to find out more about our how our affordable services can be the right tool to make sure your project is completed on time and on budget.
Monitoring your job site is of the utmost importance. If you can't monitor your site, you can't measure your progress. If you can't measure your progress, it'll be difficult to manage the project. Our drones are equipped with 20 megapixel sensors to ensure that your construction site is monitored through orthomosaic mapping with an accuracy of better than 3 cm. SkyClimber can save you time and money by rapidly deploying drones to provide you with the insight that you need to make decisions.
You've already got a lot of things to manage--we can take some off of your plate. We can provide you with geo-referenced orthomosaic maps, photos, and videos of your site to make sure that your project is moving forward. You can even use our data to help you with safety audits and equipment tracking. Using our services regularly can provide an easily trackable solution that allows all of your stakeholders to see the progress with a 3D model across all development phases. We can give you centimeter-level accuracy on 3D maps with a 15-minute drone flight--something that would traditionally take more than half a day.
​
​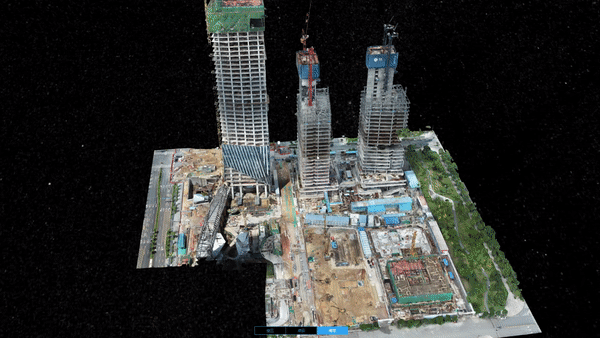 Stockpile and Volumetric Measurements
Knowing what materials that you've got on site is paramount to getting your project done on-time and on budget. With the reports that we can develop, you'll be able to accurately predict material usage trends to place your orders before they're needed. Testing has found that the measurements taken from drones are accurate to 1-2% of traditional ground-based laser measurements---however, drones measurements can be done quicker.
​